We ensure that you comply with current legislation in respect to UIF, Contract of Employment, Payslips and we provide legal assistance with regard to Disciplinary Hearings and CCMA representation

HR SYSTEM

UIF Registration, timesheet, monthly payslips, maintain leave records and even a private memo facility to make notes as reminders

MEMO FACILITY

EASY TIME KEEPING

- with a database of referenced domestic workers we assist our clients to find properly trained and experienced domestic workers

AGRI LABOUR SA APP
Leave all your domestic

worker administration to us

eDomestix offers you a total, seamless domestic worker administration experience. We help to create a structured employer-employee relationship to ensure a win-win outcome for both parties.

Employers enjoy a professional support service, total time keeping and leave administration while your domestic workers gain access to job security, affordable employee benefits and self-improvement opportunities.

Let us call you to assist you with all your domestic worker administration today!

Domestic worker

administration

simplified

• Helping you find the right

domestic worker

• Total, seamless, day-to-day

domestic worker administration

• Structured process

• Win-win outcome for both

parties

• Affordable, key benefit options

CONTACT US

JOIN US NOW

PRIVACY POLICY
Testimonials
"The Agri Labour SA platform has

really improved my HR management

and I feel in control even when I am

visiting different areas on my farm"

- Jonathan van Aswegen






We ensure that you comply with current legislation in respect to UIF, Contract of Employment, Payslips and we provide legal assistance with regard to Disciplinary Hearings and CCMA representation
HR SYSTEM
UIF Registration, timesheet, monthly payslips, maintain leave records and even a private memo facility to make notes as reminders
MEMO FACILITY
Funeral Fund, Accident
and Disability Cover
and Primary Health care
for my domestic worker.
EASY TIME KEEPING
- with a database of referenced domestic workers we assist our clients to find properly trained and experienced domestic workers
AGRI LABOUR SA APP


Leave all your domestic
worker administration to us
eDomestix offers you a total, seamless domestic worker administration experience. We help to create a structured employer-employee relationship to ensure a win-win outcome for both parties.
Employers enjoy a professional support service, total time keeping and leave administration while your domestic workers gain access to job security, affordable employee benefits and self-improvement opportunities.
Let us call you to assist you with all your domestic worker administration today!
Domestic worker
administration
simplified
• Helping you find the right
domestic worker
• Total, seamless, day-to-day
domestic worker administration
• Structured process
• Win-win outcome for both
parties
• Affordable, key benefit options
Testimonials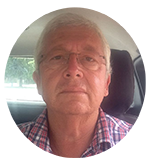 "The Agri Labour SA platform has
really improved my HR management
and I feel in control even when I am
visiting different areas on my farm"
- Jonathan van Aswegen